The next generation of dadaist rock band memes, stolen from
strange_complex
.
She
got a groovy 70's easy-listening band, but
I
got a new-age vehicle with didgeridoos.
Instructions:
The first article title on the Wikipedia Random Articles page is the name of your band.


The last four words of the very last quotation on the Random Quotations page is the title of your album.


The third picture in Flickr's Interesting Photos From The Last 7 Days will be your album cover.


Use your graphics programme of choice to throw them together, and post the result.
This
,
this
, and a fragment of a Carl Sandburg quote give rise to the next big thing in trickling water and pan pipes: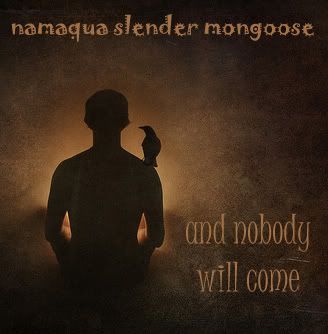 It seems we're trying to make some kind of deep political statement about the rainforest or some damn thing.